2020 Off-Season Challenge
---
---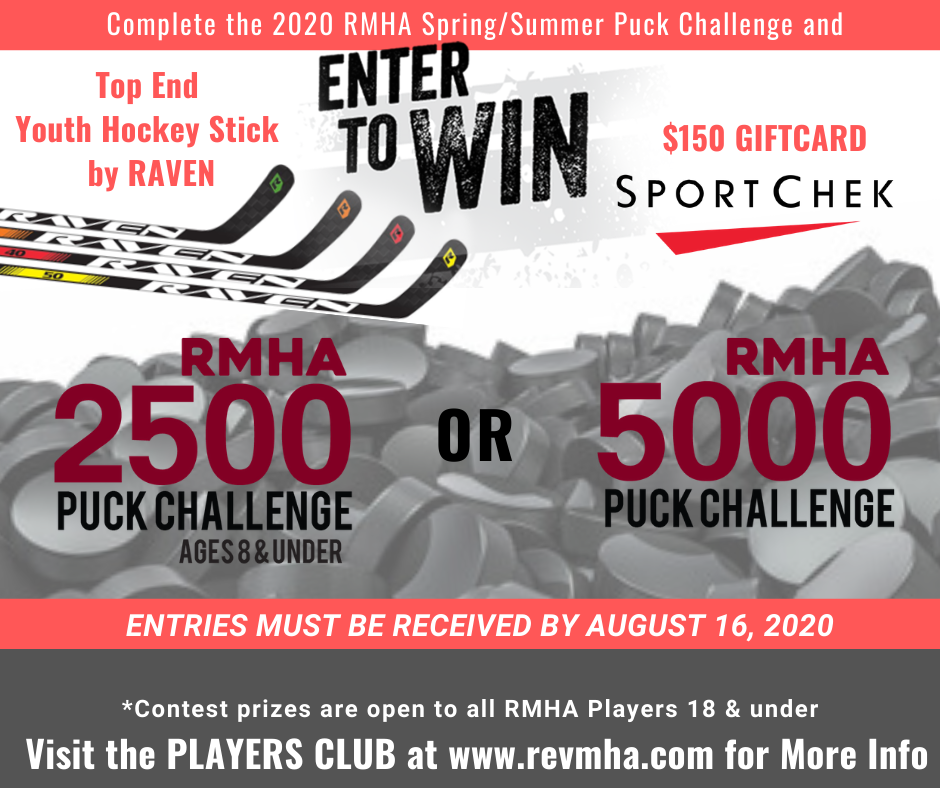 ---
The RMHA Players Club provides new and exciting challenges to help players celebrate hockey skills and develop their game at home throughout the year! Print tracking sheets and watch demonstration videos from the Players Club link off our website.
TRACK YOUR SHOTS BY CHECKING OFF EACH SHOT BOX. ONCE YOU ARE FINISHED, SUBMIT YOUR TRACKING SHEET FOR A CHANCE TO WIN A PRIZE!
THE WINNER WILL BE ANNOUNCED AT THE 4th ANNUAL RMHA GOLF TOURNAMENT ON SUNDAY, AUGUST 16TH!!